Name: Gabriel Milton
Nickname(s): Trickster, Gabe, Loki
Age: 13
DOB: 25th December 2003
Looks: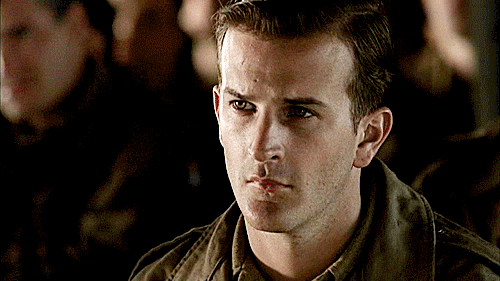 Face claim: (Young) Richard Speight Jr
Personality: Gabriel was the trickster of his family, and generally has a funny, joking personality. He loves to prank people and generally make a nuisance of himself. However, despite his hard exterior shell, he is actually quite sensitive, especially about his family. That's when he gets serious, threatening, even, and he looks and feels nothing like a prankster, more like one of his more serious older brothers. It isn't often he flicks into this, but he doesn't hesitate if someone offends him or insults his family.
Sexuality: Most humanoids
God Parent: Mercury
Legacy?: No
Other Family: A ton of brothers back home
Powers: Enhanced speed, lying ability, and general thievery
Weapon(s): Imperial gold
pugione,
and long blade that isn't quite a
gladius
Backstory: Gabriel was born to a woman who couldn't afford to keep him, and so he was given to a
very peculiar
woman who would look after him and be his adoptive mother. He grew up in New Rome with many older and younger brothers, all demigods, all adopted, some who he liked, some who he didn't. It was a generally positive environment, until the eldest brother turned 18, then within a few days their adoptive mother disappeared without a trace. This left the youngest children in the hands of their elder siblings, which naturally caused a power struggle within the eldest of the brothers. Gabriel put up with it as long as he could, but once he turned 13 he had already made up his mind that he was going to leave. He tried to put up with it for the sake of his little brothers, but one huge argument was the final straw for him, and he packed up and left New Rome altogether, trying to make a living for himself on the streets by stealing things, but eventually came back to New Rome, though he didn't go home, and went to Camp instead.
Last edited by feathertail on Tue May 23, 2017 4:09 am; edited 1 time in total



Posts

: 448


Join date

: 2017-05-17


Age

: 19



Admin




Posts

: 556


Join date

: 2017-02-25


Age

: 17




---
Permissions in this forum:
You
cannot
reply to topics in this forum